(Hi guys, this is still a work in progress! I want to make an interactive leotard timeline. See the olympic Leotard History page for more picture examples, including all the ones here. Comment if you have any other examples and photos!!)
Leotards have changed so much through the years. In designing your own leotards, you should look at old designs — so often in fashion, what's old becomes new! If you really want to be the best leotard designer you can, look back. Far back.
Back to the days… of the first olympics!
1896 – The First Olympics, Athens, Greece
The first-ever 1896 Summer Olympics starts us off with mustached men in what looks like their pajamas. Unfortunately, women weren't allowed in the 1896 Summer Olympics, so comparing these outfits to the stylish leotards of today just wouldn't be fair.
1990s – Dominique Dawes
Dominique Dawes won medals in three consecutive olympic games — 1992, 1996 and 2000. Even just during her time, you can see the progress that women's olympic leotards make.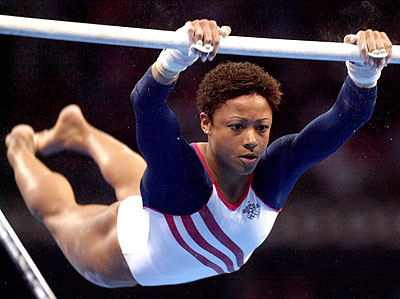 2008 – Beijing, China Summer Games
The 2008 summer games
Shawn Johnson (gold medalist, 2008) was the big name this year.
This was a red leo of hers. Look at how similar her form is to the next picture.
Here was her famous red, white and blue-colored leo from her beam routine.

2012 – London Summer Games
In the most recent olympics, Gabrielle (Gabby) Douglas is the trend setter in olympic fashion.
Here she is in her red leotard
And this is her incredible sparkly pink leo.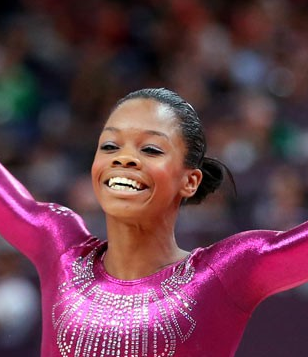 That's all for now, you should comment about what you think of these leotards throughout the years, and what parts you want to use in your own designs!