Olympic gymnastics team leotards have dramatically changed from their first memorable designs. Over time, the emphasis on what leotards are intended to do has changed. Originally, the intent was to cover as much of a woman's body as possible, while today, leotards must breathe, improve aerodynamics and seamlessly re-shape as female athletes bend, twist and contort their way through increasingly difficult routines. Below are 6 example periods chock full of photos chronicling the shift in styles and thought about leotards.
6. 1896 – The First Olympics, Athens, Greece
The first-ever 1896 Summer Olympics starts us off with mustached men in what looks like their pajamas. Unfortunately, women weren't allowed in the 1896 Summer Olympics, so comparing these outfits to the stylish leotards of today just wouldn't be fair.
5. In 1908, the Danish team wore "leotards," that were really more like dresses. Yards of extra fabric prevented any sort of idea about the figure of the woman underneath.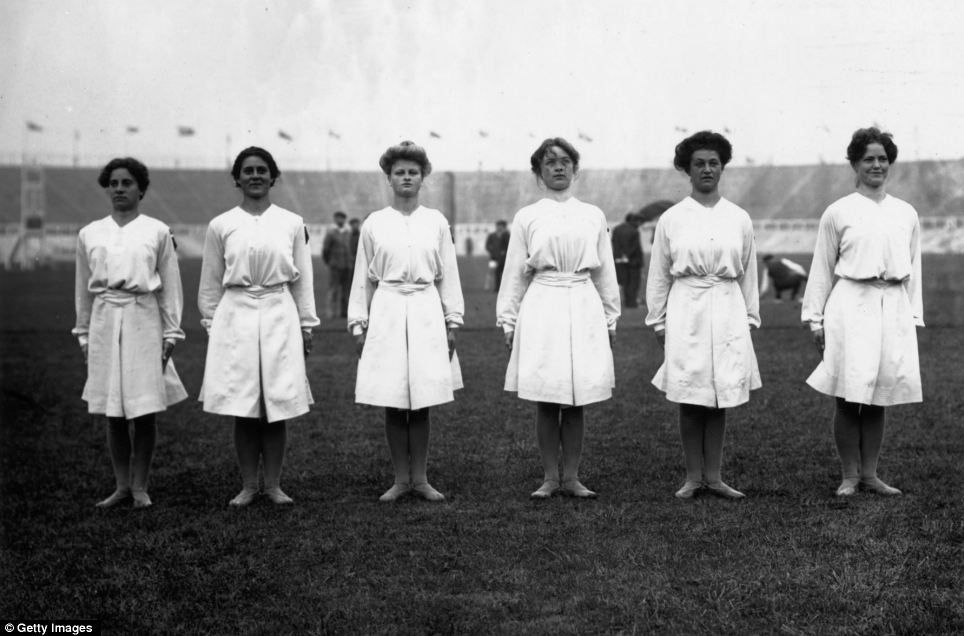 Picture from the Hulton Archive
4. In 1948, lady gymnasts word leotards closer to the style we see today. The fit was rather baggy, textiles of the time did not allow for the skin tight fit we see today, but the shape and cut was recognizably a leotard, albeit one that had never heard of hi-cut.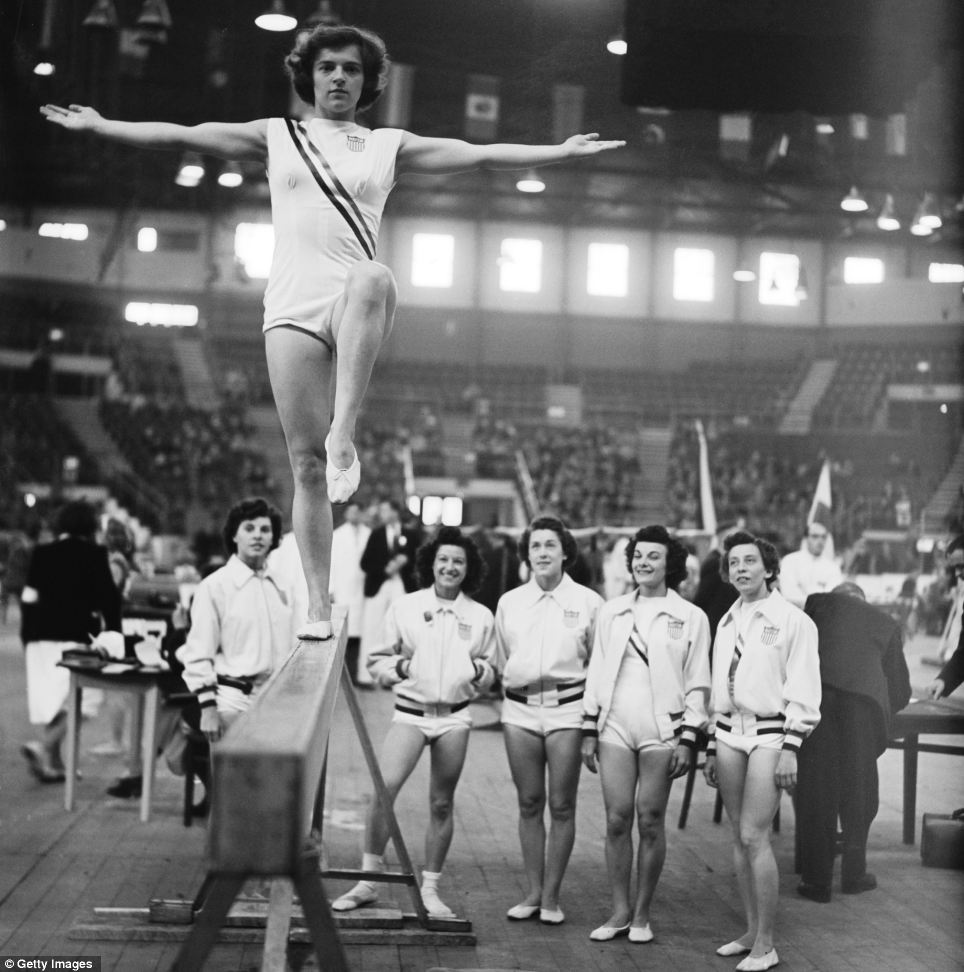 I like to call that one, "Help! My Leotard is strangling me!"
3. In 1960, British gymnasts wore leos with vintage flare, but also showed that though gymnastics is a team sport, not everyone must wear the same uniform. Colors, patterns and self-expression are certainly something you can bring to the competition, as demonstrated by these lovely ladies.
Picture from Express/Express/Getty Images
2. After 1960, leotards became progressively more colorful, and hi-cut legs became standard. Styles altered dramatically, with different leotards used for different programs. Everything from tuxedo inspired to tie-dyed leos performed on the olympic floor; however, traditional leotards with the elements of the country flag still dominated during the Olympics.
Of course, the stars on the butt of this particular design won't make it into a fashion hall of fame anywhere, but the flag–inspired team uniform was the standard of the time.
Picture from Getty Images / Steve Powell / Allsport
Dominique Dawes won medals in three consecutive olympic games — 1992, 1996 and 2000. Even just during her time, you can see the progress that women's olympic leotards make.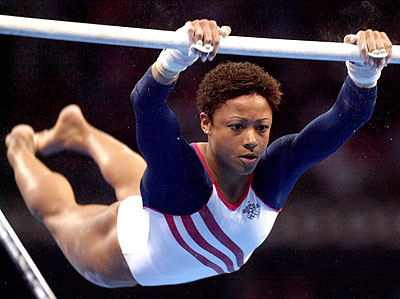 2008 – Beijing, China Summer Games
The 2008 summer games shows us just how much leotard designs can differ between athletes now.
Shawn Johnson (gold medalist, 2008) was the big name of that olympic year.
This was a red leo of hers. Look at how similar her form is to the next picture.
Here was her famous red, white and blue-colored leo from her beam routine.

1. Today, leotards range from fairly modest, long sleeves, high neckline, full bottom, to incredibly revealing, showing a lot of "skin." Patriotism takes a back seat to looking and feeling good when performing. This year, Gabby Douglas in a metallic pink, bejeweled leotard designed by Ralph Lauren, put the old flag based designs to bed. Looking good and feeling good contributes to higher scores.
And this is her incredible sparkly pink leo.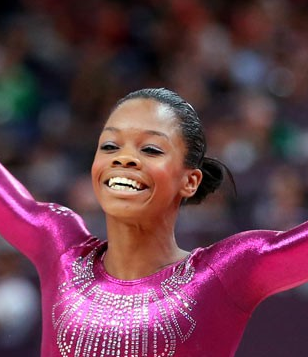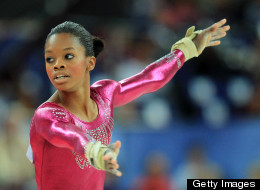 Picture from Getty Images