The 2012 summer olympics in London were a showcase of more than just talent. From their medals to their leos many US gymnasts were decorated in gold, glory, and glitz.
Aly Raisman wore many different leos that sparkled and shined right along with her. Almost all of her leos were made with a fabric called mystique. Mystique is a nylon fabric outfitted with foil dots making it appear very shiny. In addition to the fabulously shiny material all of Aly's leos were bedazzled with Swarvoski Crystals. Aly wore four of the eight provided leos for televised competition.
During the qualifier Aly and her teammates wore indigo leos with star bedazzled mesh accents.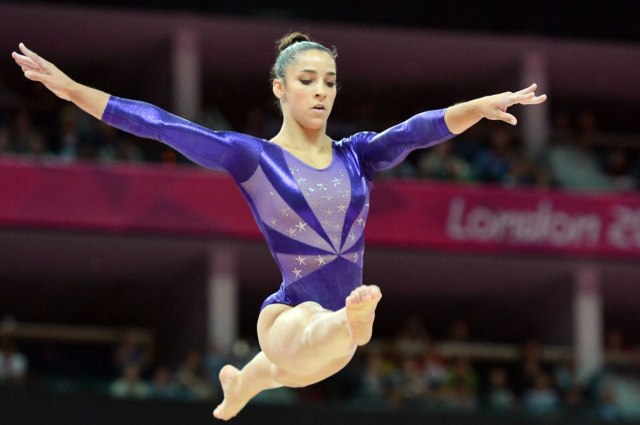 A dazzling red leo made an appearance during the team final. Studded front to back and down the arms with crystals, this leo provided just as much sparkle as USA's team gold.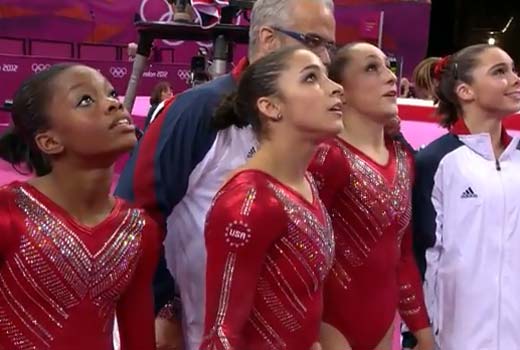 My least favorite leo appeared during the all around competition. Aly wore a magenta leo with a crystal neckline.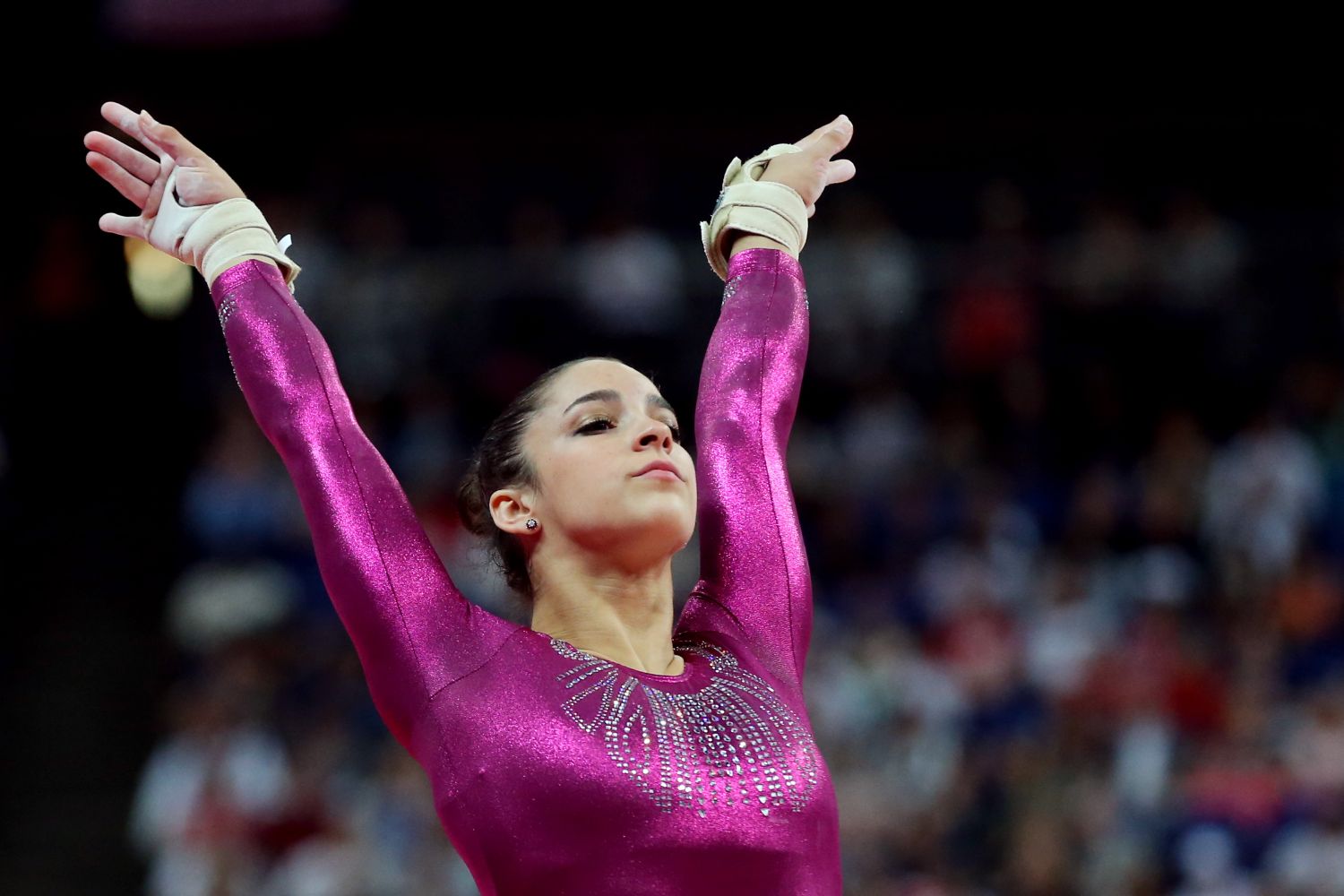 Aly did save the best for last during event finals, wearing a leo that was very reminiscent to the flag inspired leos of Mary Lou Retton. The only difference was the fabulous amounts of sparkle added down the arms and around the neckline.